About the author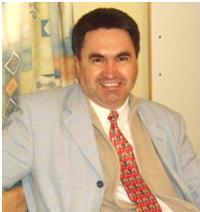 Author of the project BASIC KNOWLEDGE OF LOVE - THE VIEW OF ONE MATHEMATICIAN:
Nenad Kuzmanović
Occupational field: Teacher Advisor of Mathematics
Published 5 books:
1. Drawing the Triangle
2. Geometry exercises
3. Apple
4. Mathematical and Legends
5. Love on Mathematical
As yogic flyer he participated on many Vedic courses in Croatia and Netherland (Vlodrop).
Author of the project is the president of the association Centar znanja (Center of Knowledge) from Pula, Croatia.
You can send email to him on the address center.org@gmail.com and in the line write: question.
Back to main page...»